Today I'm participating in another link up that focuses on my most favorite (big) guy.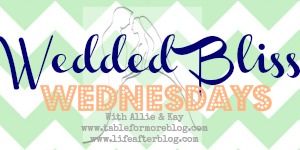 Introduce us to your husband! (What's his name? How old? What does he look like?)
My wonderful, fantastic, amazing husbands name is Kristian. He also goes by Kris. In fact most people call him Kris. I call him Kristian because that's how he introduced himself to me and because he told me that he likes that I call him that.
He is 34 and will be 35 this Oct. 22
A picture of him doing one of the things he loves most.
My two favorite boys
What is your husband's favorite thing to do?
Me! haha! couldn't resist!
He loves to fish, hunt, watch football, drink beer, hang out with friends, go to yard sales, use Craig's List to barter/trade, go camping, go to the beach, play with our dog Moxie and of course spend time with me and Hunter.
What does your husband do Monday-Friday?
He works in sales for a Fence Company and does a great job. If you live in Northern VA or MD and need a fence I know just the guy to contact :)
What was the FIRST thing you noticed about your husband when you met?
Physically- his height/build, then his smile
I had seen pictures of him online prior to meeting but I thought he was cuter in person.
What is your husband's BEST quality?
He is an amazing husband and father. In addition to that I love how outgoing and friendly he is to everyone he comes in contact with.
What is your husband's biggest pet peeve?
About me? That I watch "terrible" reality t.v. shows.
In general probably bad drivers and stupid people.
How does your husband feel about blogging?
At first he thought it was weird and he still laughs when I mention a "bloggy friend" but he knows it makes me happy and he appreciates everything I've learned from other bloggers in regards to wedding planning, recipes, house stuff and baby stuff. He also likes that I kept a weekly update when I was pregnant and loves reading them now that I have them as part of my pregnancy photobook.
What is something you do/can do that makes your husband feel loved?
Text/call him throughout the day and tell him how much I love him.
When I go grocery shopping I'll surprise him with a certain cereal or ice cream or beer I know he'll like.
Let him go hunting on Saturdays because I know how much he enjoys it.